Renewable Energy and the Sustainable Future of Food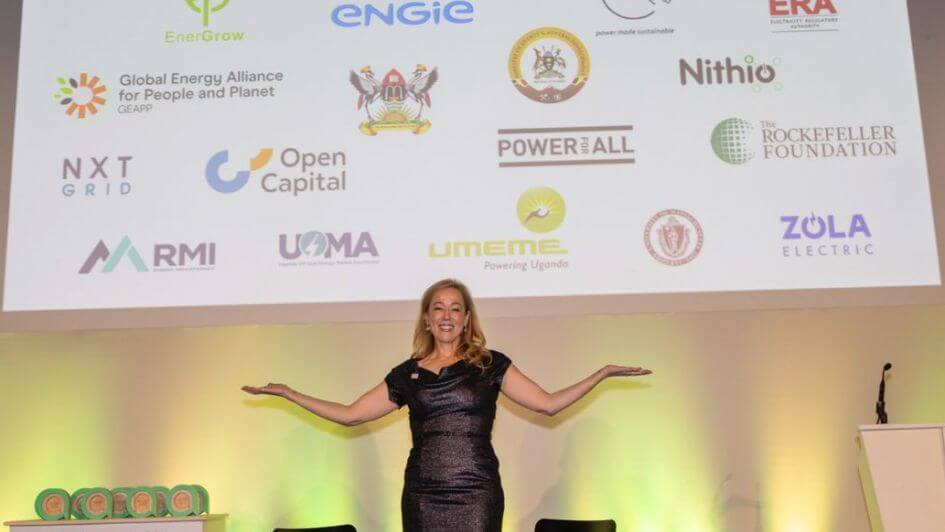 Press Releases
Power for All Clinches Prestigious Ashden Award for Integrated Energy in Africa
LONDON November 14, 2023 - In a significant recognition of its innovative efforts in renewable energy, Power for All's Utilities 2.0 Project has been announced as the winner of the 2023 Ashden Award for Integrated Energy Africa. This accolade is a part of the globally acclaimed Ashden Awards, which acknowledge organizations at the forefront of tackling the world's most pressing climate challenges.
See us in action
For campaign highlights and a look back on our work throughout the year, check out Power for All's 2022 Annual Report.

We are deeply grateful for our global network of supporters—everything we do is possible because of you. Together, we can #EndEnergyPovertyFaster.
---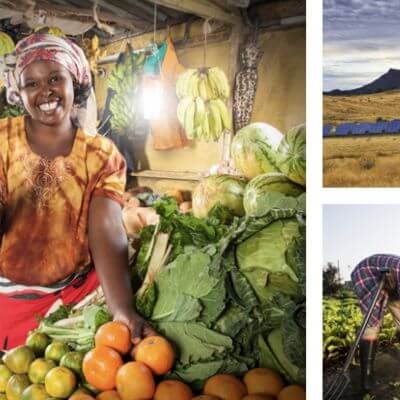 Reports
Powering Agriculture With Renewable Energy: A Just Transition for Food Systems
The modern, fossil-fueled agrifood system is a significant contributor to climate change, accounting for a third of GHG emissions. Its dependence on fossil fuels, combined with inequitable access to resources, renders it unsustainable.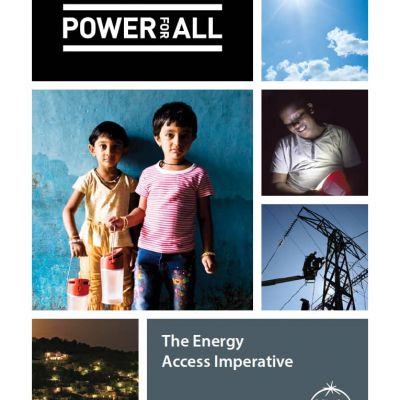 Reports
The Energy Access Imperative
There is a better path to universal energy access: market-based distributed solutions that directly engage the energy impoverished in creating their own (renewable) energy and controlling their own destinies.
Peak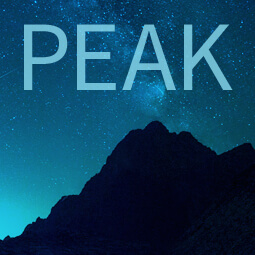 PEAK (Platform for Energy Access Knowledge) is our interactive information exchange platform that aggregates and repackages the best research and thinking on energy access into compelling data-driven stories for those work­ing to make energy ser­vices acces­si­ble to all.
Explore PEAK »
---
Insights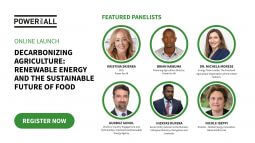 Events
September 19th, 2023. 09:00 - 10:00 AM EDT
As part of Climate Week NYC 2023, Power for All will host a Webinar discussing the intersection of Sustainable Development Goals 2 and 7. We invite you to join us to learn how distributed renewable energy (DRE) has the potential to increase agricultural productivity, help decarbonize the food system, reduce greenhouse gases, and mitigate the worst impacts of global warming.
Highlight
Check out our Resources section for more reading
Resources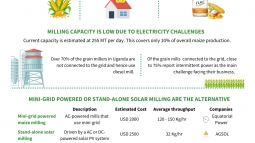 Infographics
Solar Milling: Increased Productivity
Maize ranks prominently among Uganda's principal agricultural outputs, yet its milling capacity languishes, hampered by pervasive electricity constraints. In this infographic, explore the emergence of mini-grid powered and stand-alone solar milling.
Newsletter
Sign up to receive our newsletter & occasional updates about our campaign and the progress being made in the DRE sector.
Insights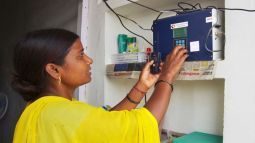 Articles
Behind the Washington Post Headline: The Untold Success of India's Mini-Grid Solar Revolution
In a recent article by the Washington Post titled "India joins rush to renewables, but its rural solar systems fall off grid", the tone suggests that India's efforts in harnessing solar energy, particularly through mini-grids, might be falling short. This perspective, while highlighting certain challenges, overlooks the broader picture and does not provide a comprehensive depiction of the adoption of mini-grid solar technology in India.
(We won't share your info, and you're free to opt out anytime. See our Privacy Policy for details.)