Decentralized renewable energy is the faster path to power for all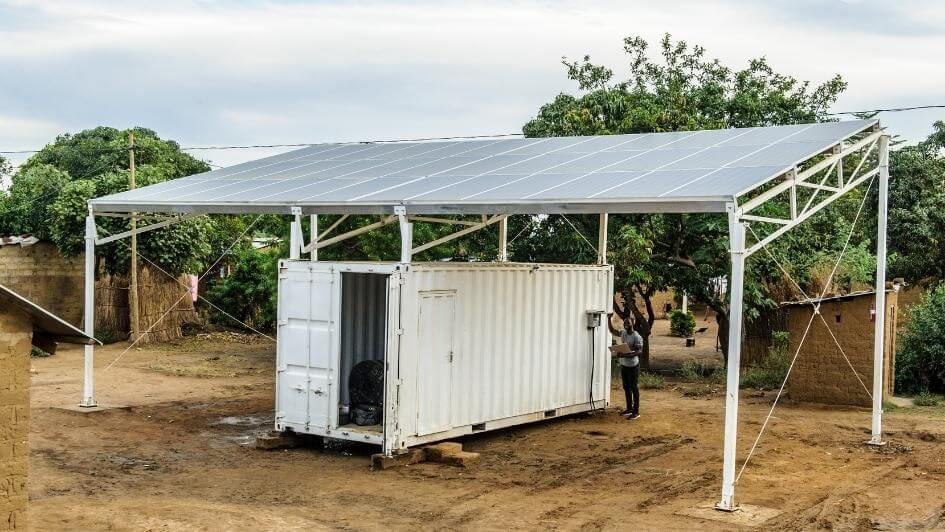 Finance
COP26: Climate finance for fueling Renewable Energy in the Global South
Power for All reviews the need for increased financial investments in the Global South in this decade of action, to ensure energy access goals are achieved.
Who We Are
2 billion people—almost a third of humanity—lack access to reliable energy. Power for All is a global coalition of 200 private and public organizations campaigning to deliver universal energy access before 2030 through the power of decentralized, renewable electricity.
Learn more about Power for All »
---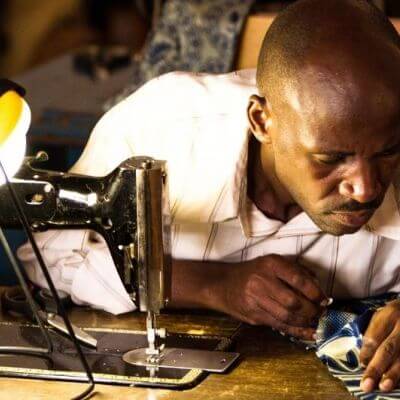 Impact
Beyond COP26: renewable energy empowering employment and equity
After the conclusion of COP26, Power for All summarizes the key takeaways for the decentralized energy sector from its various panel discussions and interviews during the two weeks. The need to address employment and equity in a world recovering from the pandemic is now more urgent than ever.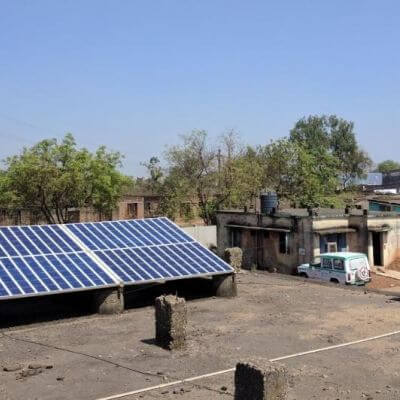 Policy
India can lead in ending energy poverty for good: will it seize the opportunity?
Power for All looks into the role India needs to play in ending energy poverty by increasing investments in decentralised renewable energy sector.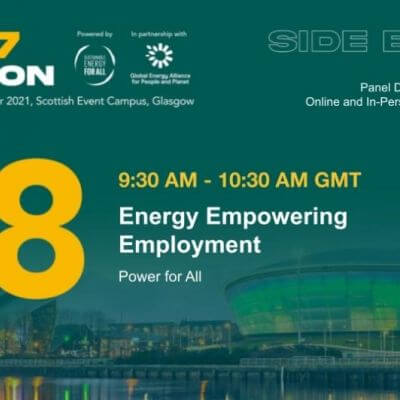 Campaign Updates
Campaign update: November 2021
Power for All's 2021 Powering Jobs census has been launched with key partners in five countries. Power for All hosted a side event at COP26 on Energy empowering employment moderated by Kristina Skierka. Also, learn about our latest updates from the commissioning of the utilities 2.0 Twaake pilot by the Minister of Energy and Mineral Development.
Peak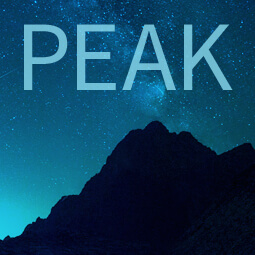 PEAK (Platform for Energy Access Knowledge) is our interactive information exchange platform that aggregates and repackages the best research and thinking on energy access into compelling data-driven stories for those work­ing to make energy ser­vices acces­si­ble to all.
Explore PEAK »
---
Insights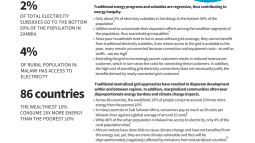 Fact Sheets & Research Summaries
Fact Sheet: Decentralized Renewable Energy Can End Energy Inequities Inherent in the Global Power System
Nearly 800 million people live without electricity, and millions more have only intermittent or unreliable access worldwide. Distributed renewables can address energy inequities by offering customized solutions that provide clean, sufficient, affordable, reliable, and sustainable energy.
Highlight
Check out our Resources section for more reading
Resources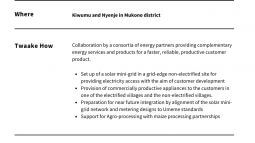 Action Plans
Backgrounder: Twaake, More Than Just Light
The Utilities 2.0 Twaake project in Uganda is a collaboration between centralized and decentralized energy companies including East Africa Power, EnerGrow, Equatorial Power, Power for All, Umeme, The Rockefeller Foundation among other partners with a goal to bring faster connections, increase productive use of electricity, improve grid reliability and stability, reduce grid losses, promote economic growth in rural communities, and improve business profitability.
Newsletter
Sign up to receive our newsletter & occasional updates about our campaign and the progress being made in the DRE sector.
Insights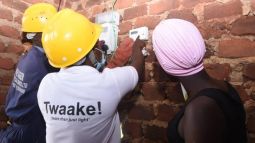 Press Releases
New integrated energy model to reduce electrification cost in Uganda
Today, the state minister of Energy and Mineral Development, Honorable Okaasai Sidronius Opolot, commissioned a 40kWp mini grid in Kiwumu, Mukono district in Uganda to power 300 households and 60 local businesses.
(We won't share your info, and you're free to opt out anytime. See our Privacy Policy for details.)