Decentralized renewable energy is the faster path to power for all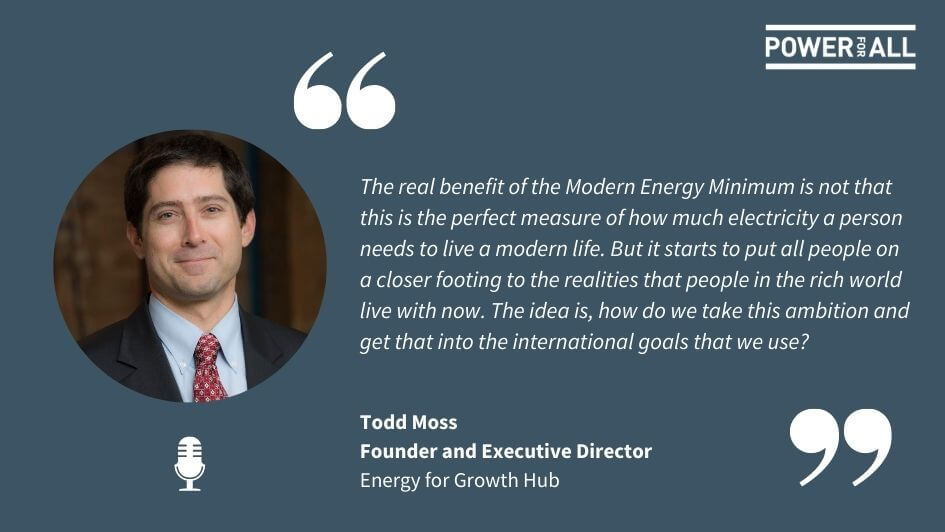 Podcasts
Interview with Todd Moss: Increasing Energy Access Ambition for Global Development
In this episode, William Brent speaks with Todd Moss, Founder and Executive Director of the Energy for Growth Hub and an expert on energy, finance, and foreign policy, on the recent launch of a new framework called the Modern Energy Minimum, or the Minimum, for short, which calls for a huge jump in ambition for what the global development community considers basic energy access.
Who We Are
2 billion people—almost a third of humanity—lack access to reliable energy. Power for All is a global coalition of 200 private and public organizations campaigning to deliver universal energy access before 2030 through the power of decentralized, renewable electricity.
Learn more about Power for All »
---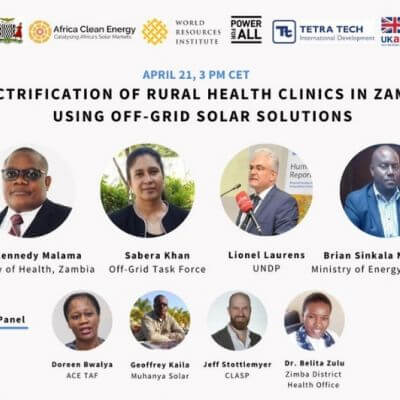 Videos
Improving Health Outcomes & Energy Access in Zambia
Africa Clean Energy Technical Assistance Facility (ACE TAF), World Resources Institute (WRI) and Power for All are supporting the Ministry of Health to develop a comprehensive set of activities to help bring electricity to Zambia​'s unelectrified health care facilities.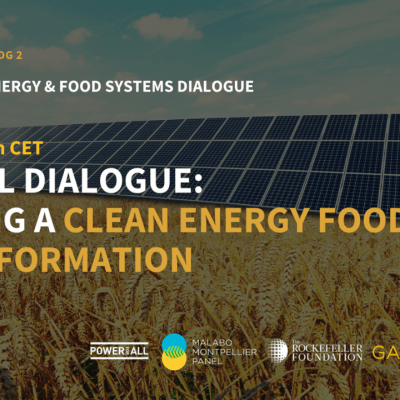 Videos
Global Dialogue: Scaling a clean energy-based food transformation
This dialogue examined the most innovative approaches being implemented today and glean key learnings that can feed into game changing recommendations for the UN Food Systems Summit, COP26 and the High Level Dialogue on Energy.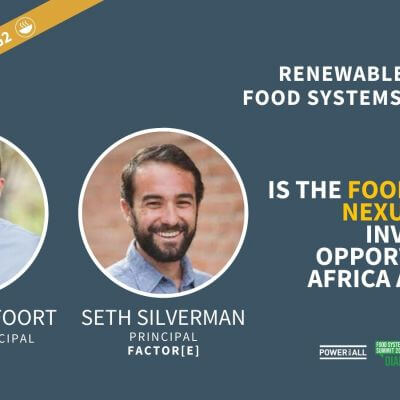 Podcasts
Investing in Scale: The opportunity at the nexus of food and energy
In this episode of the Power for All podcast, William Brent speaks with Seth Silverman and Morgan DeFoort of Factor[e] Ventures, a builder of companies working at the intersection of food and energy. This podcast is a series highlighting the critical link between food systems and decentralized renewable energy in support of this year's UN Food Systems Summit.
Peak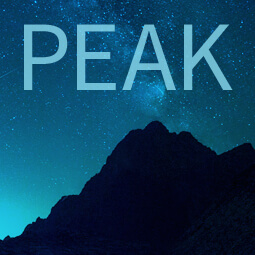 PEAK (Platform for Energy Access Knowledge) is our interactive information exchange platform that aggregates and repackages the best research and thinking on energy access into compelling data-driven stories for those work­ing to make energy ser­vices acces­si­ble to all.
Explore PEAK »
---
Insights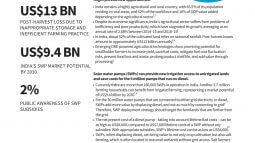 Fact Sheets
Fact Sheet: Rural agribusiness opportunities in India
With 65% of its population in rural areas, India remains a highly agricultural country. Yet post-harvest losses amount to approximately US$13 billion annually. Emerging agricultural technologies powered by decentralized renewables show promise for farmers but require new deployment strategies.
Highlight
Check out our Resources section for more reading
Resources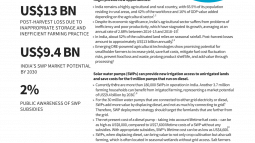 Fact Sheets
Fact Sheet: Rural agribusiness opportunities
Productive use of energy solutions leveraging decentralized renewable energy show promising potential for smallholder farmers to increase yield, however, DREs require different deployment strategies. India's solar water pump experience provides valuable insights for other emerging technologies.
Newsletter
Sign up to receive our newsletter & occasional updates about our campaign and the progress being made in the DRE sector.
Insights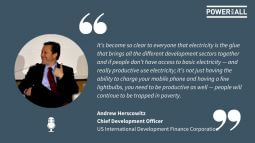 Podcasts
Roadmap for Impact: Financing Distributed Renewables Can Support Multiple Development Goals
In this episode of the Power for All podcast, William Brent speaks with Andrew Herscowitz, Chief Development Officer at the US International Development Finance Corporation (DFC), who has been deeply engaged on development issues for more than two decades. Before joining DFC, he was the coordinator of the Power Africa program where he oversaw the addition of 60 million new electricity connections across the continent.
(We won't share your info, and you're free to opt out anytime. See our Privacy Policy for details.)