Decentralized renewable energy is the faster path to power for all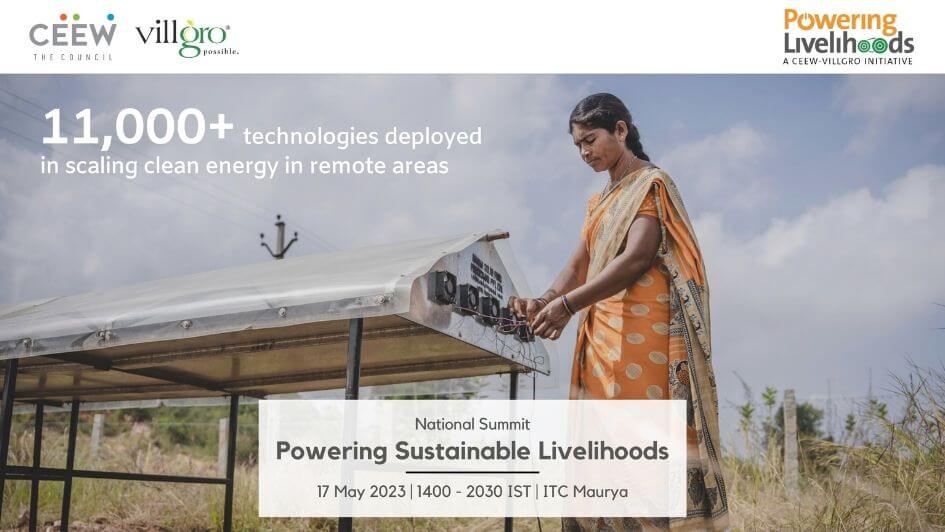 Articles
Powering Sustainable Livelihoods: India's Summit on Harnessing Decentralized Energy for Rural Development
Our partner the Council on Energy Environment and Water (CEEW), along with Villgro, hosted an event focused on showcasing the impact of Decentralized Renewable Energy (DRE) on rural livelihoods in India.
Who We Are
2 billion people—almost a third of humanity—lack access to reliable energy. Power for All is a global coalition of 200 private and public organizations campaigning to deliver universal energy access before 2030 through the power of decentralized, renewable electricity.
Learn more about Power for All »
---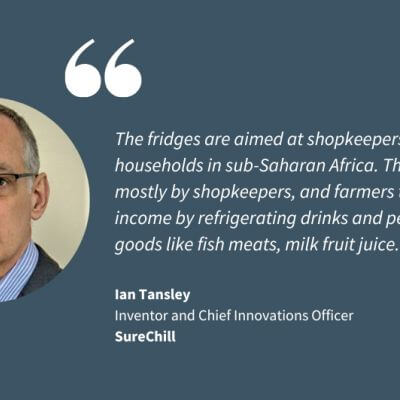 Podcasts
A Cooling Breakthrough: A Conversation with Ian Tansley, Founder of SureChill
SureChill's cutting-edge refrigeration technology, developed by engineer Ian Tansley with 35+ years of renewable energy expertise, has revolutionized cooling systems by utilizing ice and water to maintain stable temperatures for extended periods.
Infographics
Solar Water Pumps: A Game-Changing Technology with 5 Key Benefits
The infographic highlights the advantages of using solar water pumps (SWPs) in agriculture and community settings. From increasing crop yield and income to improving access to clean water, SWPs offer a reliable, cost-effective, and eco-friendly solution to water pumping.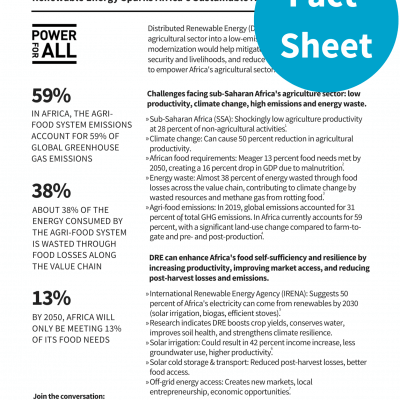 Fact Sheets & Research Summaries
Renewable Energy Sparks Africa's Sustainable Agrarian Transformation
Distributed Renewable Energy (DRE) can revolutionize Africa's agricultural sector, creating a sustainable, low-emission food system. This transformation can combat climate change, enhance food security, and reduce income inequality.
Peak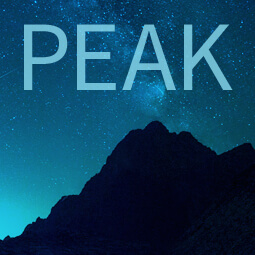 PEAK (Platform for Energy Access Knowledge) is our interactive information exchange platform that aggregates and repackages the best research and thinking on energy access into compelling data-driven stories for those work­ing to make energy ser­vices acces­si­ble to all.
Explore PEAK »
---
Insights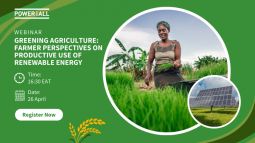 Events
Greening Agriculture: Farmer Perspectives on Productive Use of Renewable Energy
On April 26, 2023, at 4:30 p.m. Eastern Africa Time (EAT), Power for All will host a two-hour learning session titled "Greening Agriculture: Farmer Perspectives on Productive Use of Renewable Energy."
Highlight
Check out our Resources section for more reading
Resources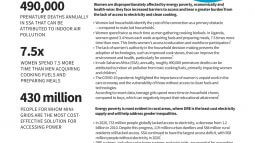 Fact Sheets & Research Summaries
Factsheet: Decentralized Renewable Energy can help to address gender gaps
The Decentralized Renewable Energy (DRE) sector is uniquely positioned to combat energy poverty and enable female empowerment by freeing up productive time, providing employment opportunities, and improving their overall well-being.
Newsletter
Sign up to receive our newsletter & occasional updates about our campaign and the progress being made in the DRE sector.
Insights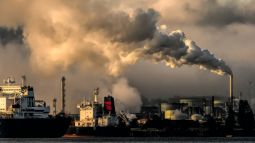 Impact
Earth Day Risks Becoming a Hallmark Holiday Amid Rampant Greenwashing and Deceptive Marketing
As Earth Day celebrations unfolded across the globe this weekend, Denis Hayes, one of the founders of Earth Day, expressed his dismay at the "appalling" environmental messaging and greenwashing by oil and gas companies. At the same time, Big Oil continues to invest millions in marketing campaigns aimed at coopting climate change coverage to diminish its impact, despite minimal investment in genuinely sustainable activities.
(We won't share your info, and you're free to opt out anytime. See our Privacy Policy for details.)