Decentralized renewable energy is the faster path to power for all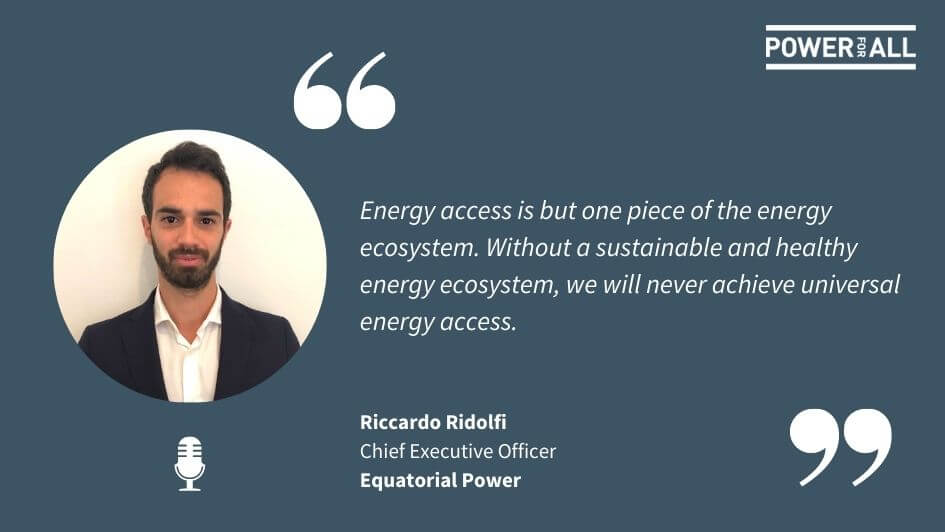 Podcasts
Interview with Riccardo Ridolfi: The future of energy from a mini-grid perspective
In this episode of the Power for All podcast which is a continuation of the Power for All's integrated energy podcast series, Kristina Skierka, Founder and CEO of Power for All speaks with Riccardo Ridolfi, Chief Executive Officer of Equatorial Power: a mini-grid company that pioneered off-grid electrification and productive use with substantial business model innovation focused around closing the agro-processing value gap across rural Africa.
Who We Are
2 billion people—almost a third of humanity—lack access to reliable energy. Power for All is a global coalition of 200 private and public organizations campaigning to deliver universal energy access before 2030 through the power of decentralized, renewable electricity.
Learn more about Power for All »
---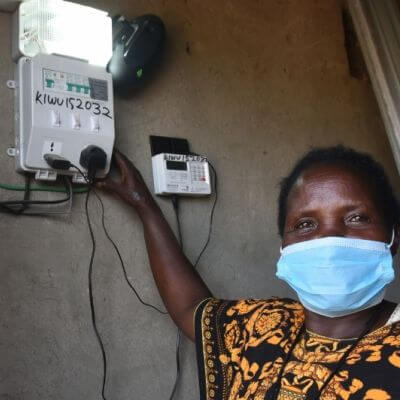 Technologies
Clean energy transition through integrated energy, what will it take?
Neither centralized nor decentralized energy is purpose-built to end energy poverty at scale, alone. Integrated energy approach through public private partnerships can accelerate energy access, through faster and lower-cost electrification, and advance productive use of energy. However, regulatory and finance interventions are needed to transform national energy systems into robust networks that deliver reliable, affordable, universal access for all.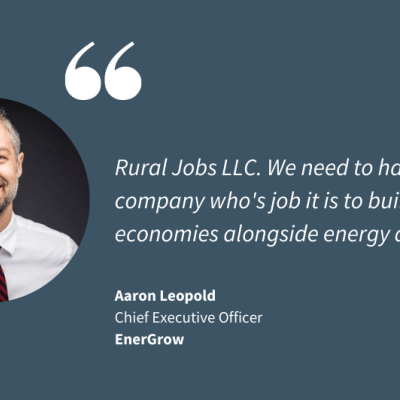 Podcasts
Interview with Aaron Leopold: The Utilities 2.0 Twaake project
In this episode of the Power for All podcast, Kristina Skierka, Founder and CEO of Power for All speaks with Aaron Leopold, Chief Executive Officer of EnerGrow, a Uganda based asset financing company that provides its customers with productive energy assets and training to rural and peri-urban businesses.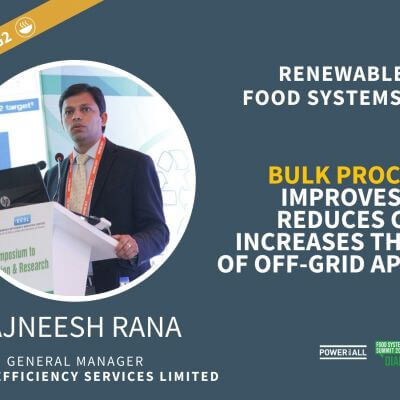 Podcasts
Interview with Rajneesh Rana: Bulk procurement improves quality, reduces cost, and increases the uptake of off-grid appliances
In this episode of the Power for All podcast, William Brent speaks with Rajneesh Rana of Energy Efficiency Services Limited (EESL). In support of this year's UN food system summit, the conversation with EESL is part of a special series on the critical link between food systems and decentralized renewable energy. The discussion aims to shed light on game changing ideas in Africa and Asia that can help ensure sustainable energy for all, improve farmer's lives, and support economic growth.
Peak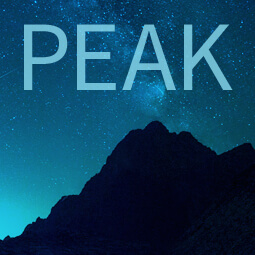 PEAK (Platform for Energy Access Knowledge) is our interactive information exchange platform that aggregates and repackages the best research and thinking on energy access into compelling data-driven stories for those work­ing to make energy ser­vices acces­si­ble to all.
Explore PEAK »
---
Insights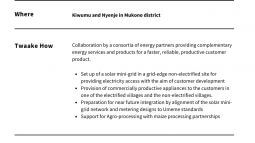 Action Plans
Backgrounder: Twaake, More Than Just Light
The Utilities 2.0 Twaake project in Uganda is a collaboration between centralized and decentralized energy companies including East Africa Power, EnerGrow, Equatorial Power, Power for All, Umeme, The Rockefeller Foundation among other partners with a goal to bring faster connections, increase productive use of electricity, improve grid reliability and stability, reduce grid losses, promote economic growth in rural communities, and improve business profitability.
Highlight
Check out our Resources section for more reading
Resources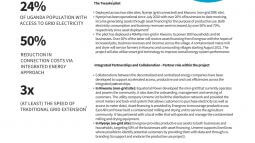 Fact Sheets & Research Summaries
Fact Sheet: Utilities 2.0 Twaake pilot
It will take over 10 million connections for Uganda to achieve universal access. If grid extension is the sole method of service provision, the required investment would likely be in the range of USD $13 billion at USD $1,300 per connection. Utilities 2.0 integrated energy approach seeks to bring the optimal mix of service levels to unelectrified areas, solving for least-cost electrification in the fastest timeline possible in a given area.
Newsletter
Sign up to receive our newsletter & occasional updates about our campaign and the progress being made in the DRE sector.
Insights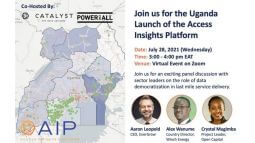 Campaign Updates
Campaign update: July 2021
Power for All kicked off the Power for Health Campaign in Burkina Faso in partnership with the International Renewable Energy Agency (IRENA). Learn about the upcoming launch of the Access Insights Platform (AIP) data visualization platform in Uganda by Catalyst Off-Grid Advisors. Also, we are excited to welcome two new members to our team.
(We won't share your info, and you're free to opt out anytime. See our Privacy Policy for details.)